2014 Blue Jeans & Board Games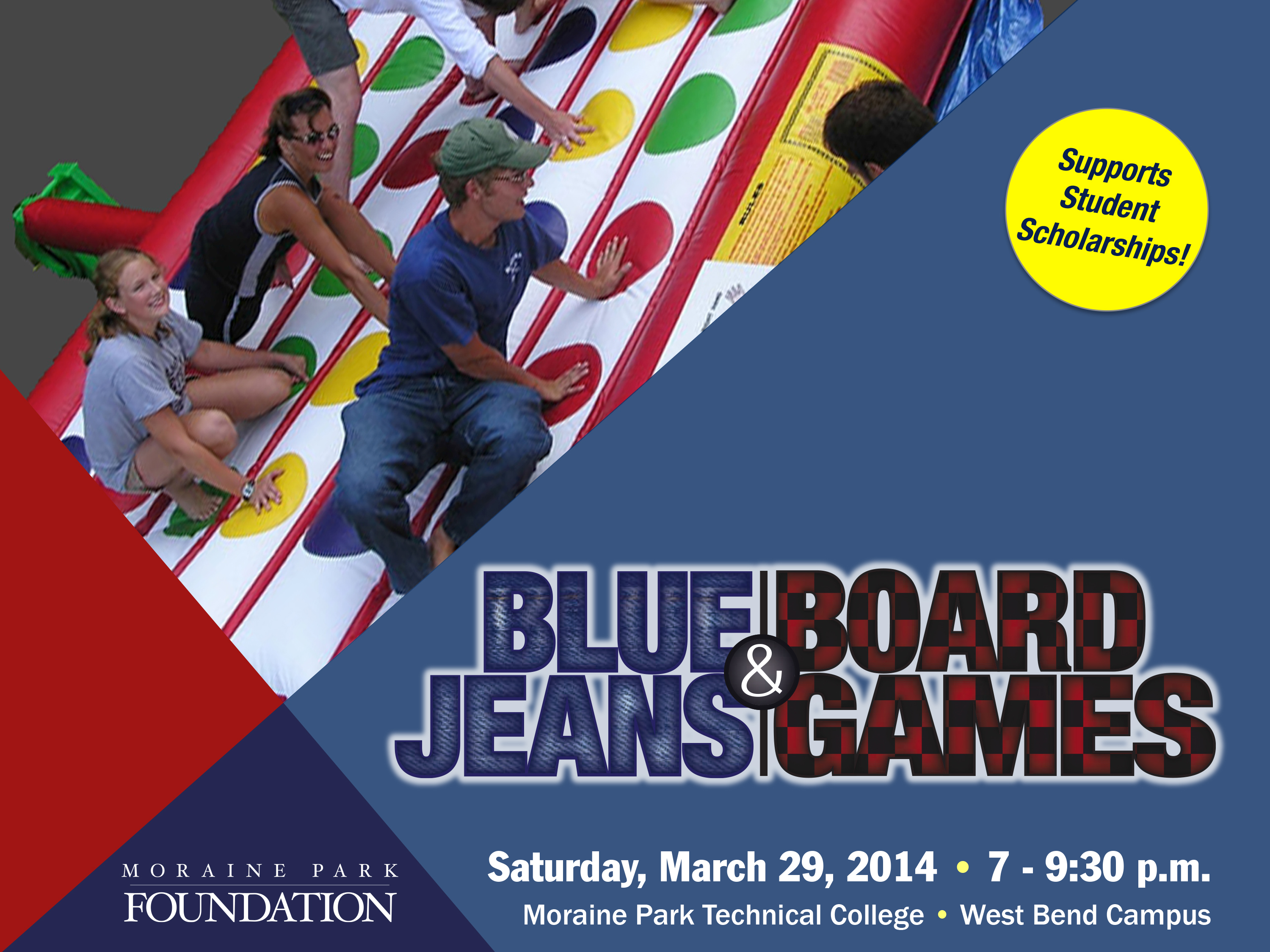 About the Event:
2014 marks the 2nd Annual Blue Jeans & Board Games event to support student scholarships. The event is scheduled for
Saturday, March 29, from 7:00 - 9:00 p.m.
on the West Bend campus.
This event is a truly unique experience, where guests will enjoy oversized versions of their favorite board games including giant Yahtzee, Operation, Twister, Pictionary and many more.
Plus the event features entertainment, raffles and a silent auction . . . all benefiting the students of Moraine Park Technical College. You don't want to miss it!
Tickets: $20 each, or two for $35


Purchase tickets at all three Moraine Park bookstores, Horicon Bank (West Bend office), Jeff's Spirits on Main (WB), Commerce State Bank (WB), West Bend Parks & Recreation Department or by calling Pete Rettler at 262-335-5706,
prettler@morainepark.edu
or Joan Brezinsky at 920-924-3263,
jbrezinsky@morainepark.edu
.
2013 Blue Jeans & Board Games Sponsors
2014 Presenting Sponsors
2014 Gold Sponsors
2014 Silver Sponsors
2014 Bronze Sponsors





Campus Cafe & Catering